610th Transportation Company (AM) (GS)

"Fast and Sure"

1966 ~ 1972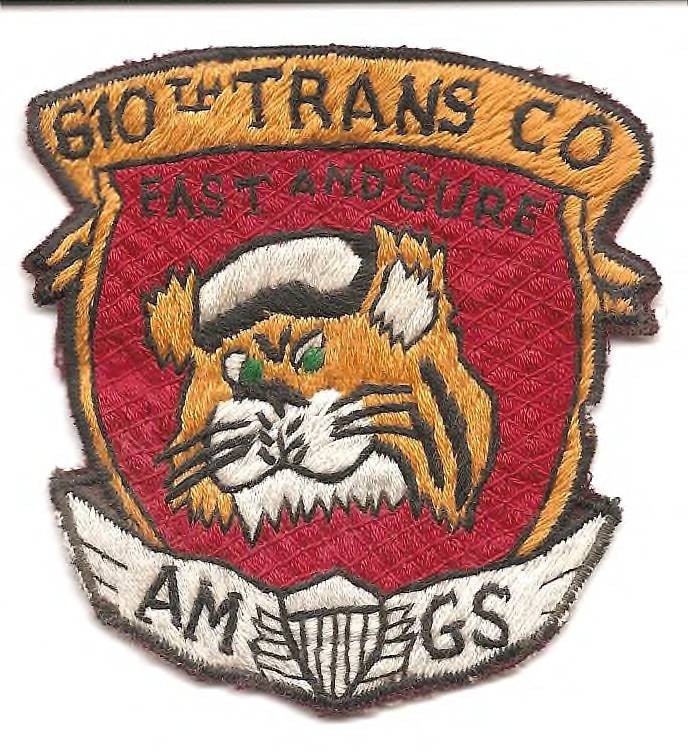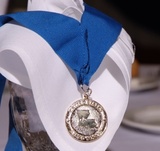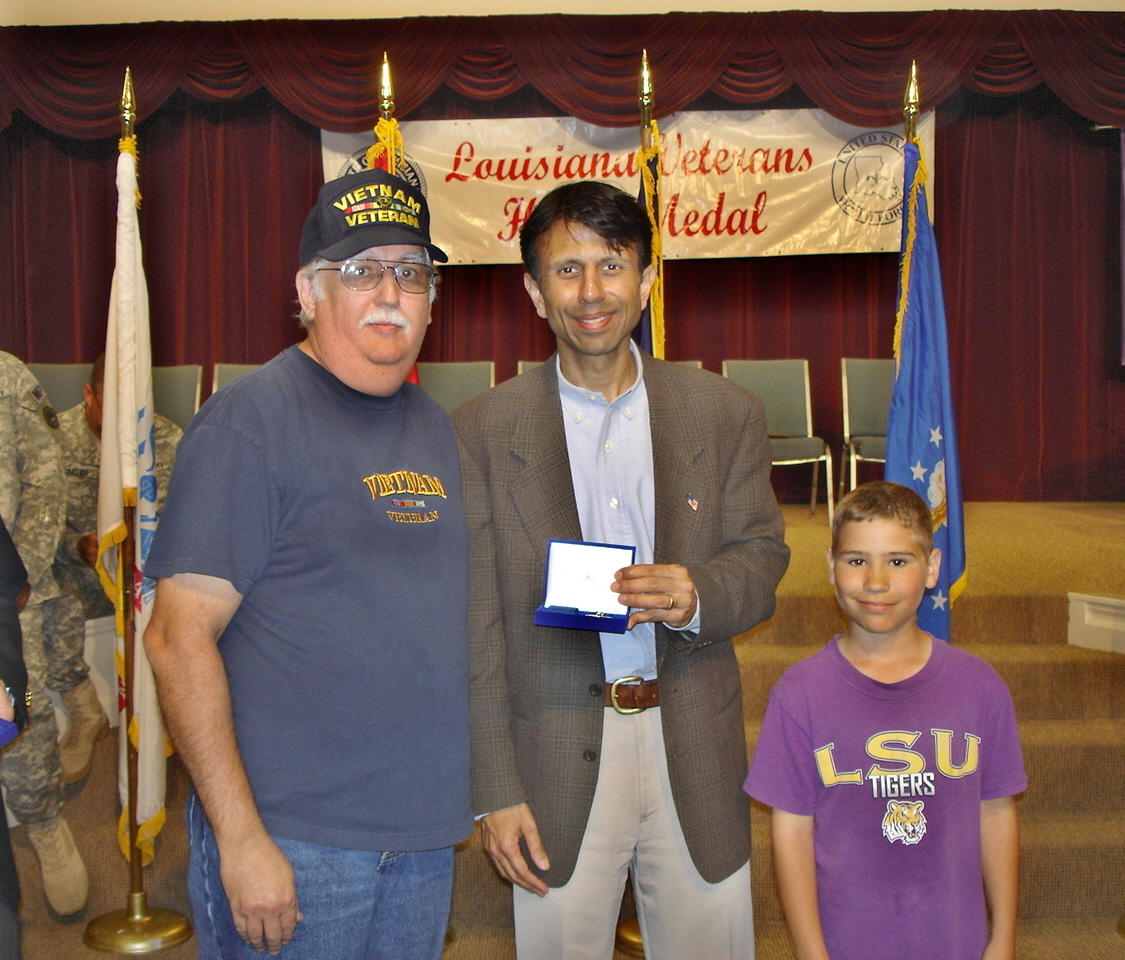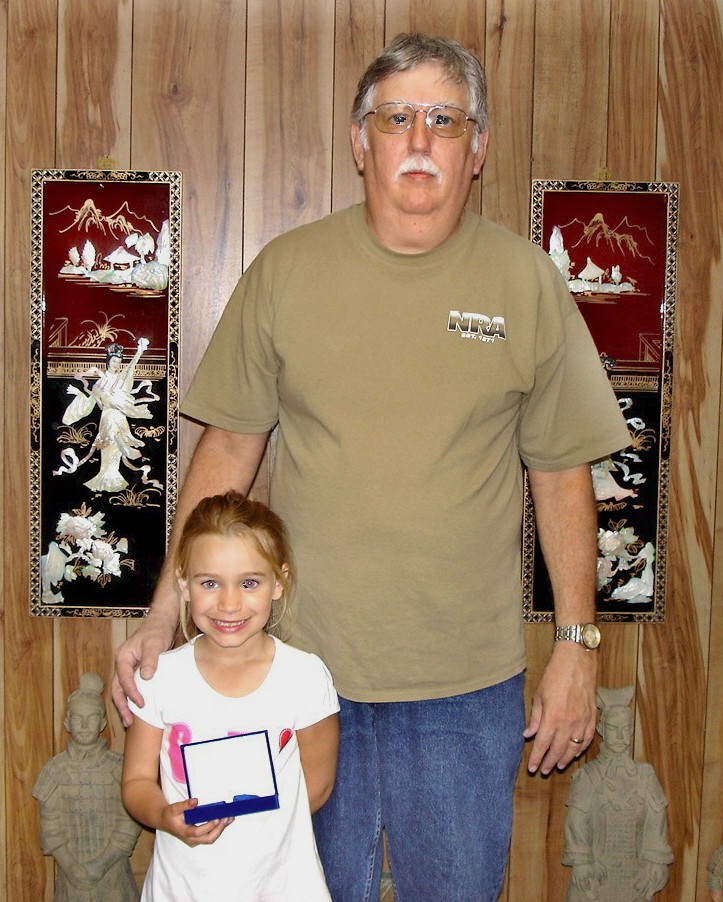 You can bet that Chloe is "Real" proud of Grandpa!!

A Hearty Congratulations to John "Gator" Hebert of our sister unit the 142nd Trans Co (AM&S)(DS) on his receipt of the Louisiana Veteran's Honor Medal.  "Gator" is seen here with Governor Bobby Jindal and his Grandson Ryan after the April 23, 2010 ceremony in Houma, Louisiana.

Note:  "Gator" was instrumental in helping get this site up and running.  "Well done My Friend!!"


The Louisiana Veterans Honor Medal was created by Act 695 of 2008 Louisiana Legislature.  The intention is to recognize and honor all Louisiana veterans.  One side of the medal bears an outline of the state and the words, "United States Armed Forces."  The flip side  reads, "Louisiana appreciates your service to our country." 
*Louisiana Honors Its Own*

"You are Invited"

~ * ~

Friends and teammates of the Transportation Corps,

On behalf of 1SG Jennifer Callicutt and I, we cordially invite you to

attend our small, but significant Unit Lineage and Honors Ceremony at

the Transportation Museum, the 2nd of December, 2011 beginning at 1400.

The 690th is the last of three Rapid Port Opening Elements to activate,

and will unveil its' newly researched lineage and honors.  Our guest of

honor is Mr. Paul Anderson, a former member of the unit during Vietnam

when the unit was organized as the 610th Transportation Company (AM)(GS). 

Following the ceremony, 2LT Hunter Cantrell will host a promotion

ceremony to 1LT followed by light refreshments. 

Please RSVP to 2LT Sharayah Smith (cc'd) above, as space is very

limited. 

Respectfully,

Major Armando Kuppinger

MAJ Armando R. Velasquez-Kuppinger

Cdr, 690th Rapid Port Opening Element

815 Gaffey Pl, Fort Eustis, VA

Office: 757-878-0395 ex 236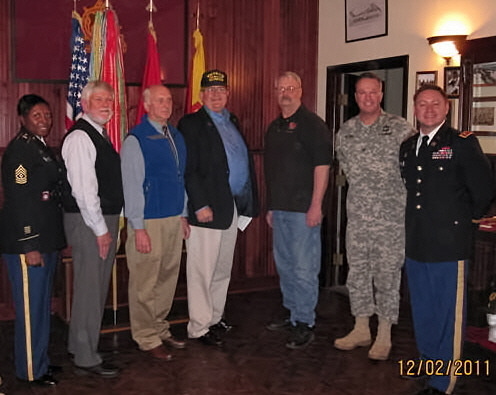 "Lineage and Honors Ceremony"

l to r: 1sg Jennifer Callicutt, Paul Anderson, LTC. Phillip Brillante, (Ret), COL. Ted Cimral, (Ret), August Hof, Col. Wetherington, Garrison Commander,  Major Armando Kuppinger, 690th Commander

The 610th Trans. Co. (AM)(GS) is alive and well.  It is now called the 690th Trans Det (RPOE) (Rapid Port Opening Element) and is located at Fort Eustis, VA.  Yes, the 610th Trans Co was redesignated the 690th Trans Det (RPOE) on 7 June 2007 and was activated on 17 October 2009.  They trace their lineage back to the 610th Trans Co whose history goes back prior to WW II.  The units Lineage and Honors Citation has been posted to the History section of this site.  There was an official Lineage and Honors Ceremony at the Transportation Museum at Fort Eustis on December 2nd, 2011 at 1400 hrs.  During the ceremony the 690th was presented with all the Citations and Campaign Streamers awarded for their former war time actions.  There were three members of the 610th Trans. Co. present.  They were LT. Phillip Brillante, LTC, Ret., SP5 Paul Anderson and SP5 August Hof.  Also present was the former Commander of the 142nd Trans. Co., our sister unit at Red Beach, VN then CPT. Ted Cimrel, Col. Ret.

Point of Contact

2LT Sharayah Smith

Clearance OIC, 690th RPOE

815 Gaffy Pl, Fort Eustis, VA

Cell: 434-473-8457

sharayah.smith@us.army.mil