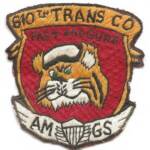 In early December 2008, two old Chums met for the first time in 40 years in Newton, Alabama. Richard "Dick" LaFavor traveled from Minnesota to renew an "Old Friendship" with Dallas Bowers. Dick sent us some photos.. and this is now been expanded!


Got any "Then & Now" snaps?? Send Them In!!

We moved this section to its own page so that it can grow! Please send it all Now and Then photos to hwomble1615@gmail.com and i will be happy to add them to this list!! Also, if you recognize someone in a picture that is not names let me know and i will definitely fix it!!