610th Transportation Company

(AM) (GS)

"Fast and Sure"

An Khe

1966 ~ 1968

        O-Club and BOQ,

           An Khe 1967

       "Click on Photo"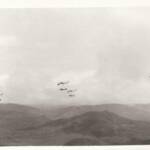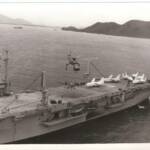 Paul Anderson,  An Khe, 1967

1st Cav gets New XM-21 Armament System Mod, 1967

 Landing on USNS Point Cruz for the      journey home. The ship is a WW-II

  Carrier Escort.  Note the F-8's. ALW

Operation "Big Lift". OV-1 Mohawks

enroute from An Khe to Qui Nhon.

Skids in Place, Sling ready.

All up and heading to the ship at Qui Nhon

Maintenance and Flight Line early 1967 - An Khe

Maintenance Hangers early 1967 - An Khe

Maintenance line 1967 - An Khe

Maintenance line and Hon Kong Mtn 1967 - An Khe

The Golf Course, An Khe, ca 1966-67

Welcome to Camp Radcliff   J. Womble

"Heading North to Red Beach"

In December 1967 ~  January 1968 the 610th Trans. Co. started their move to Red Beach, Da Nang.  The advanced party left in January via C-130 to help prepare the new area for occupation..  The Main Body moved, 29 January 68, by convoy to the Qui Nhon Port to load  aboard USNS LST-581 for transport to Da Nang.  During the loading process "TET 68" started on 30 January 1968, (this writers 25th birthday).  The loading was expidited and the ship got underway only to be delayed in reaching the port of Da Nang because of the fighting in and around the city.  The ship finally reached port on 2 February and it's cargo and troops off loaded.  They then headed North to Red Beach to set up house keeping.  Most of the following photos were taken during the move by Paul Anderson

The tear down begins.  Save everything.

AVEL Detatchment packing up.

Production Control is ready to roll.

Leaving An Khe enroute to Qui Nhon.

Rolling through the An Khe Pass.

Paul Anderson and company at the port.

On board and heading out.  l to r:  Leo G. McWatt, unk, unk, unk & unk 

On the South China Sea heading North.

A visit from from the CO in "Tiger 001"

Beach Front Property with a view of the Hi Van Pass for a backgound.

The flight line with Monkey Mountain across the bay.

First happy customer flies away.

German Hospital Ship "
Helgoland
" moored near HQ's I Corps, Da Nang
Building the new 610th Trans.

Greetings from the Welcoming Committee.

Has the Warrantee expired?

LST-581

--------------------------------------------------------------------------------

Awards, Citations and Campaign Ribbons

Precedence of awards is from top to bottom, left to right

Top Row - American Campaign Medal

Second Row - Asiatic-Pacific Campaign Medal (1) - World War II Victory Medal - Navy Occupation Service Medal (with Asia clasp)

Third Row - National Defense Service Medal - Vietnam Service Medal - Republic of Vietnam Campaign Medal

--------------------------------------------------------------------------------

LST-511 Class Tank Landing Ship: 

Laid down, 17 May 1944, at Missouri Valley Bridge and Iron Co., Evansville, IN. 

Launched, 29 June 1944 

Commissioned USS LST-581, 27 July 1944 

During World War II LST-581 was assigned to the Asiatic-Pacific Theater and participated in the: 

Okinawa operation; 

(a) Assault and occupation of Okinawa Gunto, May and June 1945 

Following World War II LST-581 performed occupation duty in the Far East until early January 1946 

Decommissioned, 28 January 1946 

Transferred to the Military Sea Transportation Service, 31 March 1952 and placed in service as USNS LST-581 

Placed out of service and struck from the Naval Register, 1 June 1972 

Final Disposition, sold for scrapping, 25 May 1973, to Dongkuk Steel Company of America, Inc., Los Angeles, CA. 

LST-581 earned one battle star for World War II service 

--------------------------------------------------------------------------------

Specifications: 

Displacement 1,780 t.(lt), 3,640 t.(fl) 

Length 328' 

Beam 50' 

Draft unloaded, bow 2' 4" stern 7' 6", loaded bow 8' 2" stern 14' 1" 

Speed 12 kts. 

Complement 8-10 Officers, 100-115 Enlisted 

Troop Accommodations approx. 140 officers and enlisted 

Boats 2 LCVP 

Armament one single 3"/50 gun mount, eight 40mm gun mounts, twelve 20mm gun mounts, two .50-cal machine guns, four .30-cal machine guns 

Propulsion two General Motors 12-567 diesel engines, two shafts, twin rudders 



UH-1B hulk heading

​for the Salvage Yard, An Khe 1967

610th Cann point 1967

J Womble

  UH-1B Hover Check, An Khe 1967 TS 

UH-1B Test Flight, An Khe 1967 TS

C-130 Crash, An Khe, August 1967

Settled on take off, Low Airspeed

Note Guard Tower position and A/C direction

                                        ~James Womble

Lycoming Engine Test Cell near Salvage Yard, An Khe 1967

Note Caribou, C7A in Background

                                ~James Womble

Weight and Balance Optimized

Herb Williams with "Tiger 509" 64-13509, An Khe 1967

Tiger 001, UH-1D 65-10001 ~A Memorial

"Home, Sweet Home" An Khe, 1967 PD

An Khe Tower (USAF) 1967, Formerly a Rubber Plantation Owners House.  PD

SP5 Pete Deleyser wrapping an OV-1 for Opns "Big Lift"An Khe, Aug 67   PD

Pete Deleyser and a U-6 Beaver, Rare!!

610th Trans. Co. Area & the Song Ba River 

Hon Cong Mountain Radar Station, 

An Khe 1967

An Khe USAF ATC, Former Rubber Platation